PASSION
A Beacon in the Heart of Ginza, Tokyo, to the World
We aspire to be a new class of restaurant, creating dishes that transcend cuisine-specific boundaries. Our Executive Chef, Kotaro Noda, left for Italy as a young man twenty years ago and has been a leading figure on the Italian culinary scene since. His traditional yet highly innovative creations have won a Michelin star for two Italian establishments.
After such a long absence from Japan, Noda is struck by the richness of Japan's culture on food and dining. At "Faro", the entire team is working to establish connections with farmers, fishermen and producers all around the country. The selection of tableware represents original works of fine and traditional artisans Japan has to offer. The interior of the restaurant is adorned with skillfully dyed washi paper and the décor itself can be enjoyed as a piece of sophisticated art work.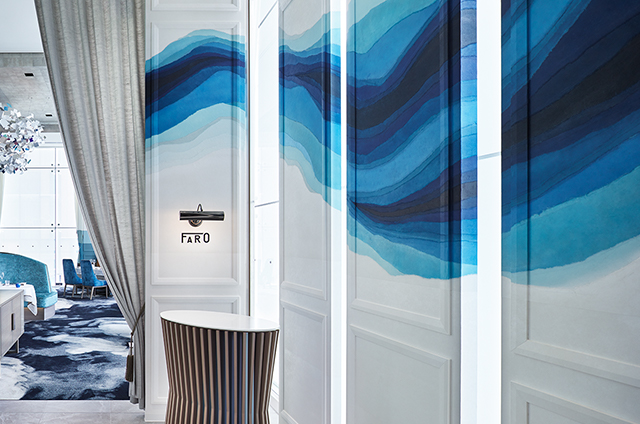 We will combine the traditionalism and innovations of Modern Italian cooking with the rich culinary tradition of Japan, to produce highly original, leading edge cuisine. Welcome to "Faro" – a world full of surprise and gastronomic delight!