TOPICS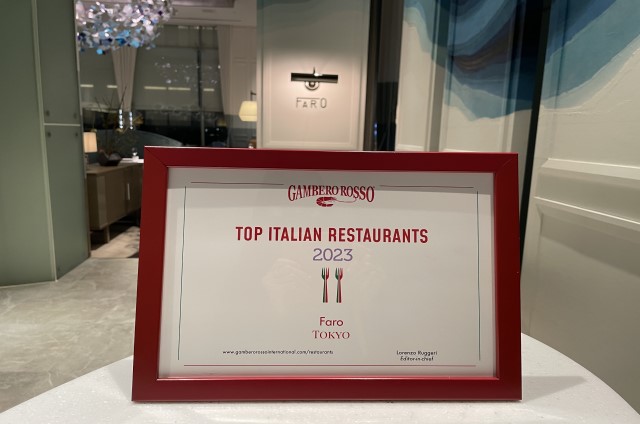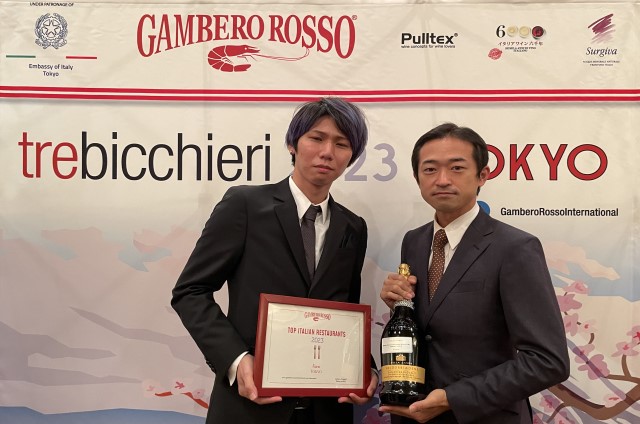 Double award for FARO as the "Best Contemporary Wine List", on October 25, 2022 (Tuesday).

◆ Award comment
We are really happy that our ideas and work since our opening in October 2018 have been appreciated.
We would like to express my deepest gratitude to our supplier who deliver constantly the best ingredients, and to the customers who continue to support our restaurant.
FARO will continue to deliver the Japanese food culture while serving and evolving a new Italian cuisine in Ginza.

*Instead the executive chef Kotaro Noda, who is in Italy, the award ceremony was attended by the Sous Chef Hiroaki Hamamoto (left in the photo) and the General Manager Kazuhiro Gocho (right in the photo).